Xiaomi ready to take on laptop market in 2016
Category: Blog; Updated: 2018-10-15 10:44:39; Views: 358
---
Xiaomi, known for its high-quality designs at cheap prices, will reportedly start producing Linux laptops in Q1 2016.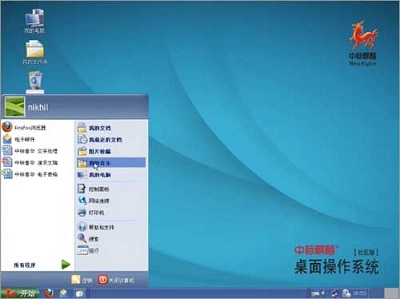 NeoKylin is a Linux distribution designed to look like Windows XP. It is unclear what Linux distribution Xiaomi will use, but this could be an option for the China market. (Image source: Quartz demo video)
Xiaomi is preparing to start mass producing two Linux laptops in the first quarter of 2016, according to Digitimes. One laptop will be made by Inventec with a 12.5in screen, the other by Compal Electronics with a 13.3in screen. No other details about the possible computers were provided. The manufacturers and Xiaomi are staying quiet.
Xiaomi entering the computer market is not likely to make Linux a hit overnight with consumers, though the company will likely want to leverage its brand recognition in China to this end. The more important question is whether Xiaomi can do for laptop computers what it did for smartphones: improving performance and building quality in the low- and medium-tiered markets. So far, Xiaomi has made a name for itself by borrowing heavily from Apple